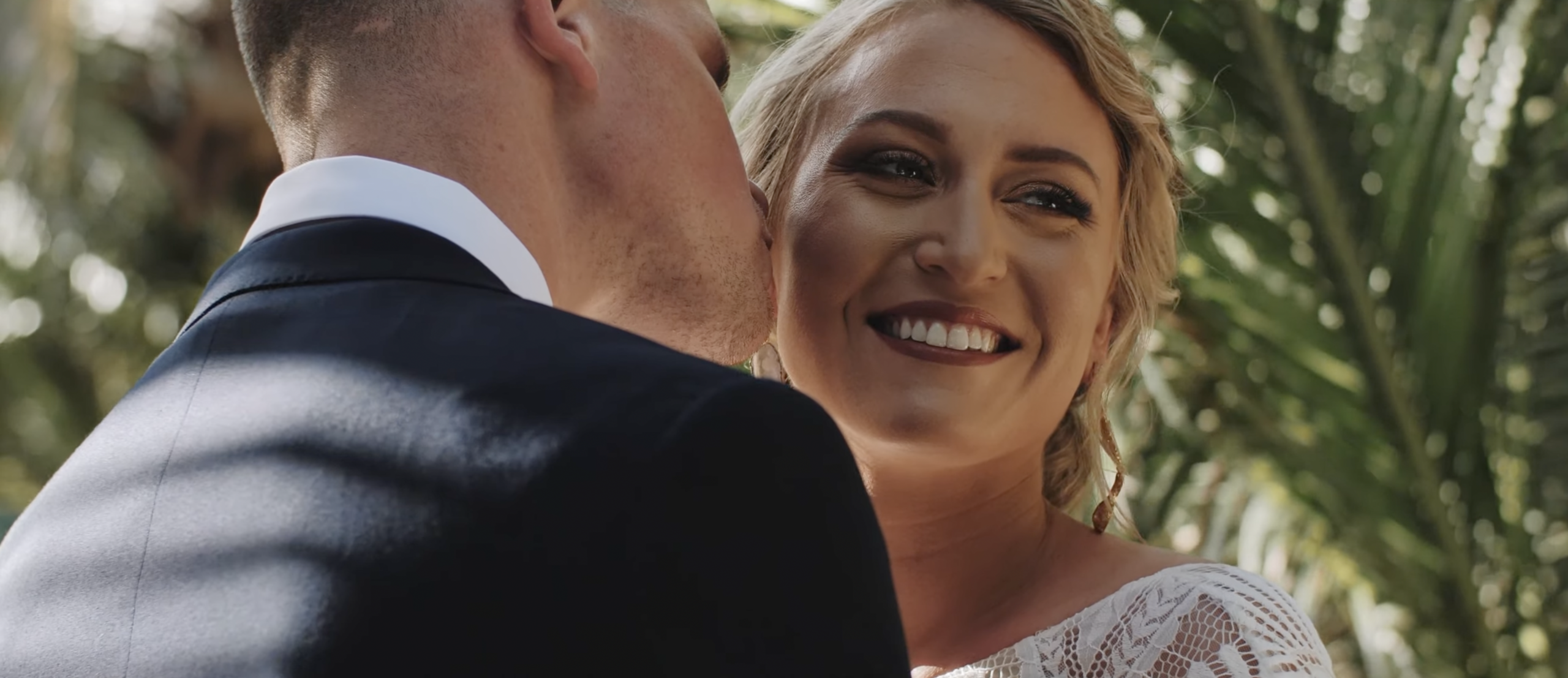 Before all the madness of the new pandemic, these two had a blast celebrating their love still worrying about anything but having a good time. https://youtu.be/yCW2IBlc7Dc Filmed on January 2020 Let's turn your wedding day into something EPIC, contact us NOW!
Our story began at a little wedding in Kansas summer of 2013. Kyler was stationed in Fort Campbell, KY and was visiting Garden City, KS (Binh's hometown) for a mutual friends wedding. It's cliche but it was love at first sight. Our
This is their story: "Nick and I met in college at Texas Tech University in 2014. We met through my roommate at the time and fell in love Summer of 2015. Our relationship is very relaxed, fun and inviting to others.
Ricardo y Diana se conocieron  hace 11 años en Madrid cuando fueron a estudiar la maestría, se hicieron muy buenos amigos y fueron a muchos viajes con amigos, salieron de fiesta y a conciertos varias veces, fue un 2008 muy
This is their story: "We were fortunate enough to meet online. We started to see each other in person and we knew very quickly we had each found something special in the other person! We both have challenging schedules with work
Since I met Kelly & Jason last year, I knew that their wedding celebration would be EPIC, and it was! The love of one for the other is very warm, tender and deep. Thank you for honoring that feeling and
Our Story: "Ryan and I met through the online dating app, Hinge. I was living in north Denver and Ryan was all the way in Colorado Springs, about two hours apart. Ryan picked a Rockies game on July 12th, 2015 for
This is the story of how Richard asked Sandra to be his wife: " It was a Sunday morning and it was raining outside. Richard woke me up really early-around 7:30am and pointed at our cat, Summer. She was laying
Put your hands together if you are ready for LOVE!! ????❤ Meet Lacey & Dustin, and be part of their absolutely EPIC wedding day! Made with love by Carlos Martínez & LunArts Films team. Wedding videography Cancun, Playa del Carmen, Riviera Maya,